ANC: Neuroscience of Disease
Editors-in-Chief
Jeroen Hoozemans, Amsterdam University Medical Centers, The Netherlands
Jason Huse, University of Texas MD Anderson Cancer Center, USA
Aims and scope
Acta Neuropathologica Communications (ANC) focuses on the pathogenesis of neurological disease using experimental or human tissues, molecular, cellular, biological and morphological techniques
Thematic Series - Traumatic Brain Injury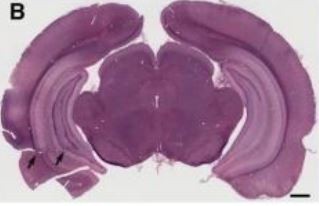 We are excited to announce an open call for papers focusing on clinical, basic science, and translational studies that address current problems and knowledge gaps in TBI, which affects over 65 million people worldwide each year.
This series will feature commissioned and non-commissioned content on topics including prospective biomarkers, mechanistic studies and comorbidity links.
More information on scope and submission can be found here.
Why publish with ANC?
No major revisions: only minor revisions are requested that can be performed (and have to be performed) within 3 weeks
Fast, thorough peer review: group of editors selected on the basis of their insightful, dedicated and prompt service
Rapid publication: publication within 2 months of submission
Inclusion in all major indexing services, such as PubMed, MEDLINE and Web of Science
Open access: enabling it to be read by a much larger set of readers, increasing its visibility
Competitive APC: flat article-processing charge, with no page limits, color figure charges or submission fees
Sister journal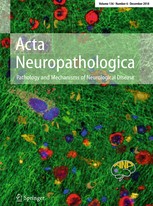 ANC is sister journal to Acta Neuropathologica, a journal dedicated to the pathology and mechanisms of neurological disease.

Featured Review - Towards an improved early diagnosis of neurodegenerative diseases: the emerging role of in vitro conversion assays for protein amyloids
Real-time quaking-induced conversion assay (RT-QuIC) has established itself as a powerful diagnostic tool for sporadic Creutzfeldt-Jakob disease. Can it accurately discriminate between and diagnose other neurodegenerative diseases?
Read Niccolò Candelise et al.'s full review here.
From the Editors-in-Chief
"The unique combination of human neuropathology with relevant experimental models is essential for understanding the pathogenesis of neurological diseases. Acta Neuropathologica Communications provides a platform for studies that centrally involve human neuropathology and bring new insight in disease mechanisms of neurological diseases using relevant experimental models. We welcome high quality papers that do not require major revisions, resulting in short turn-around times and fast publication. We hope you enjoy Acta Neuropathologica Communications and are looking forward to receive your submissions."

Jeroen Hoozemans, co-Editor-in-Chief, ANC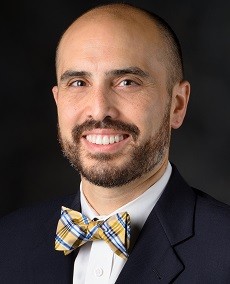 "As an original member of the ANC editorial board, it has been a pleasure to witness the growth and maturation of this journal first hand. ANC now occupies a well-defined niche for the rapid publication of high-quality work advancing the broad spectrum of neuropathology and its allied sciences. I look forward to receiving and evaluating your compelling manuscripts in the months and years ahead."

Jason T. Huse, co-Editor-in-Chief, ANC

Follow